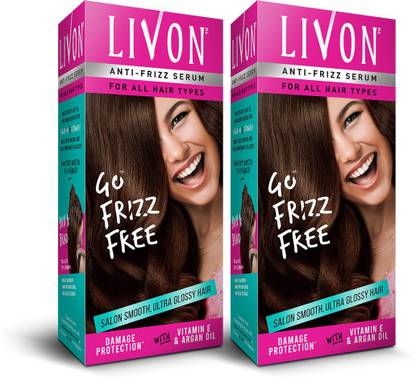 Flipkart Deal of The Day LIVON Hair Serum (200 ml)
Check product description below :
Flipkart Deal of the Day offer page

Suitable for all hair types: No matter how you like to keep your hair, Livon Serum will give your hair the salon finish it deserves
Perfect Moisturization: Infused with potent moroccan argan oil extracts, Livon Serum moisturises hair, giving it a glossy finish
Ultra Glossy Hair: Livon Serum instantly makes your hair upto 50% glossier, giving your hair a super gloss boost
Frizz Free Hair: Livon Serum instantly detangles your hair, cuts through frizz and gives super smooth ultra glossy hair
Salon Finish Hair: Livon Serum gives your hair the perfect, salon finish every single time to shampoo so your hair looks fab always
Hairstyling Partner: Apply Livon Serum to your hair before making a hairstyle to protect your hair from damage. Use a little Livon Serum after making the hairstyle to tame flyaways.
LIVON Hair Serum in lowest price, best offer for shopping


Get rid of frizzy and unmanageable hair, and experience silky, smooth locks by applying the Livon Hair Serum. Just 2 to 3 drops of this serum can transform your hair to make it smooth.
When to Apply
Apply a few drops of this serum after every hair wash. You can also carry it with yourself to instantly give a glossy boost to your hair.
No More Dull Hair
This serum prevents dullness, roughness, and frizziness to give you soft, smooth, and supple long locks.
Vitamin E
This serum contains Vitamin E to protect your hair from damage from the elements.